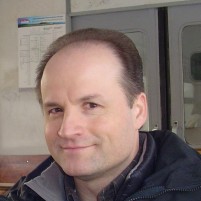 Welcome
By Pastor Dave | August 22, 2011
to our online introduction to Word of Promise Family Church.
Please browse our site and find out as much about us as you like!

If you haven't been to church in a while or ever... but are seriously considering trying it out... or maybe you find yourself interested in knowing more about God, the Bible, or eternal things...

Then we want to invite you to stop in and be our special guest for a service. We are a very friendly church and will welcome you with open arms!
Our Sunday service starts with a time together of singing contemporary songs of worship, after which, the children are dismissed to classes where they have a fun Bible lesson which is age appropriate. Concurrent to this, the adults hear a fresh message from the Bible by the pastor. If you need prayer, there is always someone willing and ready to pray for you throughout our time together.
The truth is, everyone needs a church home where they feel welcome and comfortable, a place where they have a real sense that they belong, and even a sense that God has led them there.
And a good church is the easiest place to walk into for the very first time!

We are here awaiting your visit!

Back