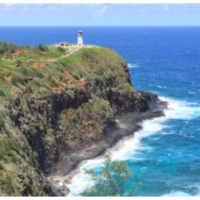 God of Blessing
by Pastor Dave Dilger | June 10, 2016
We were reminded Sunday that God is a God of Blessing (Dt 28:1-14)
Christ hath redeemed us from the curse of the law,
being made a curse for us: for it is written,
Cursed is every one that hangeth on a tree:
That the blessing of Abraham might come on the
Gentiles through Jesus Christ; that we might
receive the promise of the Spirit through faith.
[Galatians 3:13-14]
As we walk in the wonderful Light of God, His
blessings come upon us - in the spirit and in
our natural world.

Blessing Defined - to have the Hand of God
in our affairs, for our good and well being.

Today's Proverb (Ch 10) again reinforces this awesome truth.
Proverbs 10:6 (TLB)
The good man is covered with blessings from head to foot...

Proverbs 10:22 (TLB)
The Lord's blessing is our greatest wealth...
Proverbs 10:25 (TLB)
Disaster strikes like a cyclone and the wicked are whirled away.
But the good man has a strong anchor.
Proverbs 10:27 (TLB)
Reverence for God adds hours to each day...
​Proverbs 10:28 (TLB)
The hope of good men is eternal happiness...
Proverbs 10:29 (TLB)
God protects the upright...
Proverbs 10:30 (TLB)
The good shall never lose God's blessings